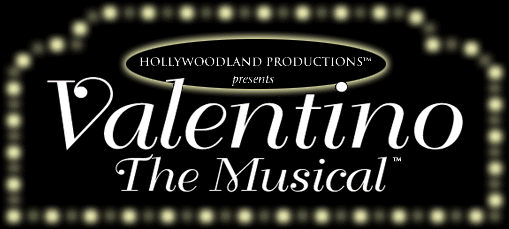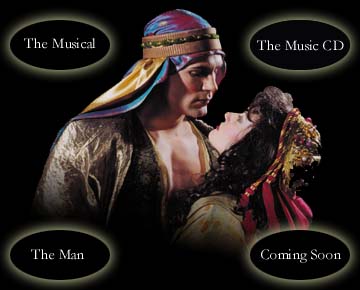 © ® Original Story, Book and Lyrics By: Francesca DiGiosa/Charles Mandracchia
© Original Music By: Charles Mandracchia
NEW CD COMING THIS FALL, INCLUDES THE HIT SONG "ONLY YOUR LOVE" and others!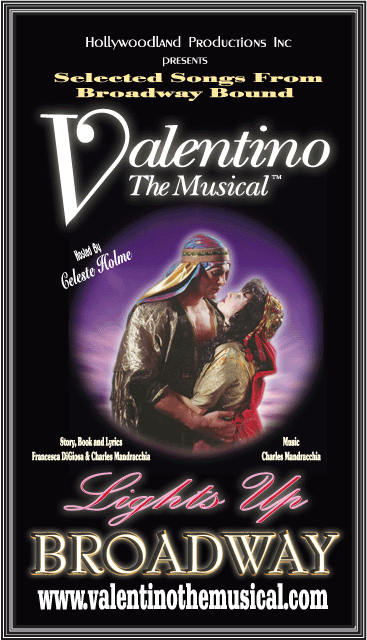 May 12th 2001 Valentino The Musical Lights Up Broadway Benefit Video Hosted by the Academy Award Winner Celeste Holm
Click Here for August 23, 2000 74th Memorial Performance Video & Daily News Pics
The Music - The Musical - The Man - Coming Soon

"In Memory of those who lost their lives on September 11, 2001, May God be with them"
Hollywoodland Productions Inc. TM
111 3rd Ave #13k, NYC 10003
E-mail: vmusical@earthlink.net
Phone: (212)-228-0962
All Rights Reserved.Copyright 2013
All text, images, media, music, lyrics and logos on this site are Copyright ©1993-2001 Hollywoodland Productions, Inc., and may not be used or copied. Valentino The Musical and picture design are a Registered Trademark. Its appearance on any other website or any other form of media is unauthorized and unlawful. Necessary action will be taken if used. Home page model: Charles Mandracchia. No copyright is claimed on non-original or licensed material. Disclaimer: Celeste Holm images used only to identify her as part of the Saint Peters performance of Valentino The Musical.