RUDOLPH VALENTINO 1895-1926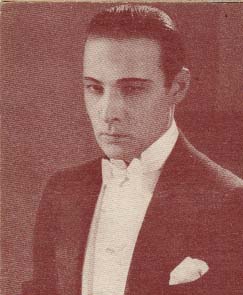 VALENTINO - his mere name conjures images of Glamour, Passion, and Romance. "VALENTINO The Musical" recreates the spellbinding legend of "The World's Greatest Lover," Rudolph Valentino- the first romantic screen idol" and only star past or present, who's untimely death at 31 prompted numerous suicides worldwide...In spite of being adored by millions of women he had only one love "Natacha" with whom he entered a passionate yet sometimes turbulent marriage. Natacha encouraged him to stand up to the "powers that be," in turn the Hollywood chieftains loathed her and her hold on their star. She- creative and strong, he- "The Love God" whose stardom forever changed the way people felt about love, sex, and romance. Together they were one of the first modern couples fighting for their own identities. Both were prisoners of beauty who were exploited by the growing empires of the Hollywood studios, and the unscrupulous press! Their tortuous tear stained lives emerge timelessly in this compelling and dramatic love story, set in a lavish and beautiful Hollywood of the 20's. "VALENTINO The Musical" is a sweeping musical that brings to life this legendary star of the silver screen! For an evening of love and romance...see "VALENTINO The Musical"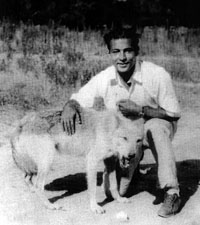 Hollywoodland Productions Inc. TM
111 3rd ave
NEW YORK CITY, NY 10003 USA
Email: vmusical@earthlink.net
Phone: (212)-228-0962

All text, images, media, music, lyrics and logos on every webpage of this site are Trademarks/Copyright ©1993-2006/Hollywoodland Productions, Inc., and may not be used or copied. Hollywoodland/Valentino The Musical logo and picture design are a Registered Trademark. Its appearance on any other website or any other form of media is unauthorized and unlawful. Necessary action will be taken if used. Home page model: Charles Mandracchia.